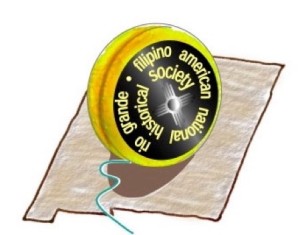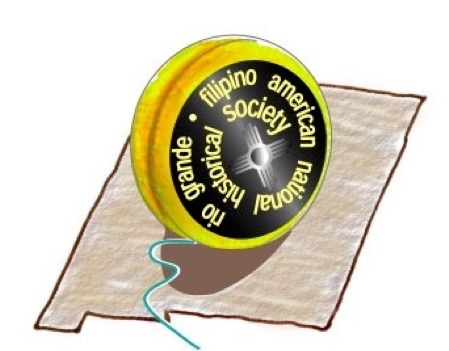 Filipino American National Historical Society
Rio Grande Chapter (FANHS RG)
A 501(c)(3) non-profit organization
email:  crisunderwood@hotmail.com

October is Filipino American History Month. Due to the pandemic, many chapters of FANHS including Rio Grande did not celebrate.  However, view a video from the Mayor of New York City Bill de Blasio recognizing the contribution of nurses in NY: IMG_6675
We celebrated our 9th Pamana Heritage Awards in October 2019 as part of the Filipino American History Month:  Click:  Pamana 2019.
FANHS mission: To promote understanding, education, enlightenment, appreciation, and enrichment through the identification, gathering, preservation, and dissemination of the history and culture of Filipino Americans in the United States. The headquarters is located in Seattle, WA. As of 2018, there are 36 FANHS chapters in the US.

Our founder, Dr. Dely Alcantara, passed away on Nov. 3, 2019.  More on her passing:  Dely.
FANHS RG Founders
FANHS RG, the 20th chapter of FANHS, was founded in 1998.  For the history of FANHS Rio Grande, read article written by founder, Dr. Dely Alcantara: Making Invisible Visible 2000.
FANHS RG (2020) officers are:
President:           Pearl King
Vice President:  Dr. Ted Jojola
Secretary:           Emilie Underwood
Treasurer:           Cora Romillo
Executive Committee Members (Past/Present Presidents)
Dely Alcantara (co-founder) -1998-2000 (passed away in 2019)
David Galbiso (co-founder) – 2001-2002 (out of state)
Evelio Sabay (charter member) – 2003-2004
Tessie Greenfield 2005-2006
Emilie Underwood 2007-2008
Pearl King 2009-present
MEMBERSHIP:  To apply for membership, print form and send it with the check (payable to FANHS RG) to the above address: FANHS RG Membership Form 2015.
Major projects:

Pamana Awards since 2000 (biennial).  PAMANA Awards recognizes Filipinos for their contribution.  With this, we also record the history of Filipinos in New Mexico.  We've held nine Pamana events until 2019.
Representing NM in FANHS National Conferences.
Oral History Lecture Series.
Book/eBook: The Filipino American Experience in New Mexico
Pamana Heritage Awards (& Manoa Youth Awards)
Past projects and publications:  FANHS RG Past & Present Projects.  Also read:  Filipinos in New Mexico
Affiliated with or Participated in projects/activities of the following:
Like Us on: