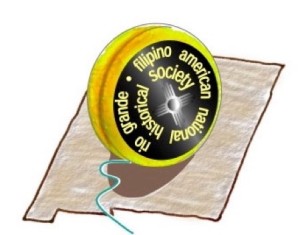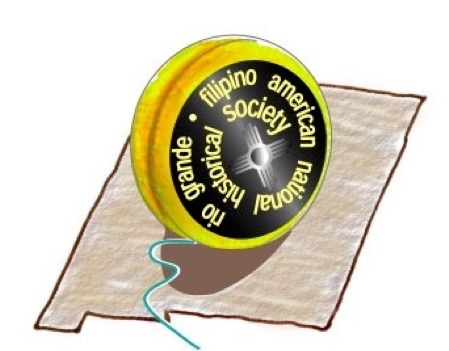 Filipino American National Historical Society
Rio Grande Chapter (FANHS RG)
A 501(c)(3) non-profit organization
email:  crisunderwood@hotmail.com
FANHS mission: To promote understanding, education, enlightenment, appreciation, and enrichment through the identification, gathering, preservation, and dissemination of the history and culture of Filipino Americans in the United States. The headquarters is located in Seattle, WA. As of 2018, there are 36 FANHS chapters in the US.
Our founder, Dr. Dely Alcantara, passed away on Nov. 3, 2019.  More on her passing:  Dely.
We just celebrated our 9th Pamana Heritage Awards:  Click:  Pamana 2019.
Join FANHS and come to Hawaii for the 2020 FANHS National Conference:
July 15-18, 2020, Marriott Waikiki Resort, Honolulu. Visit: #fanhs2020 for updates.
FANHS RG Founders
FANHS RG, the 20th chapter of FANHS, was founded in 1998.  For the history of FANHS Rio Grande, read article written by founder, Dr. Dely Alcantara: Making Invisible Visible 2000.
FANHS RG (2019) officers are:
President:           Pearl King
Vice President:  Dr. Dely Alcantara
Secretary:           Emilie Underwood
Treasurer:           Cora Romillo
Executive Committee Members (Past/Present Presidents)
Dely Alcantara (co-founder) -1998-2000
David Galbiso (co-founder) – 2001-2002 (out of state)
Evelio Sabay (charter member) – 2003-2004
Tessie Greenfield 2005-2006
Emilie Underwood 2007-2008
Pearl King 2009-present
To apply for membership, print form and send it with the check (payable to FANHS RG) to the above address: FANHS RG Membership Form 2015.
Regular Projects:    Oral Histories and Pamana Awards (Biennial)
Activities in 2018:  Filipino American History Month (October):  Oral History Lecture/Potluck, Oct. 20, 2018, 11 am to 2 pm featuring nurses.
Activities in 2017:
April 11, Tues, Filipino Culture Week, UNM Gallup.  See photos and information:  UNM Gallup.
Oct. 21, Sat. 2017 Pamana Awards and Filipino American History Month, Wyndham Hotel.  Click:  2017 Pamana.
Major activities in 2016:
April 23, Halle Manoa (Money Concepts Bldg.), 619 San Mateo NE (between Lomas and Copper).  Presentation:  Kapwa: Connection as Resilience by Mila Anguluan, PhD (photo below).
June 22-25, FANHS National Conference in New York was attended by FANHS RG President Pearl King, VP Dr. Dely Alcantara and members, Ligaya White and Dr. Ted Jojola.
NOTE:  To see list of Past Oral History Meetings: Oral-History-Lecture-Series
Past projects and publications:  FANHS RG Past & Present Projects.  Also read:  Filipinos in New Mexico.
Our past events:  Sakadas Oral History, the brochure cover of the Manila Galleon Trade Exhibit at the National Hispanic Cultural Center and 2012 FANHS Conference in Albuquerque which FANHS RG hosted.
Books on Filipino American History:
Best source of books on Fil-Am History and other publications written by Filipinos, visit this bookstore based in California where you can order online as well.
For book signing & other events, visit Facebook: Philippine Expressions Bookshop
or website:  Philippine Expressions Bookshop
Affiliated with or Participated in projects/activities of the following:
Like Us on: