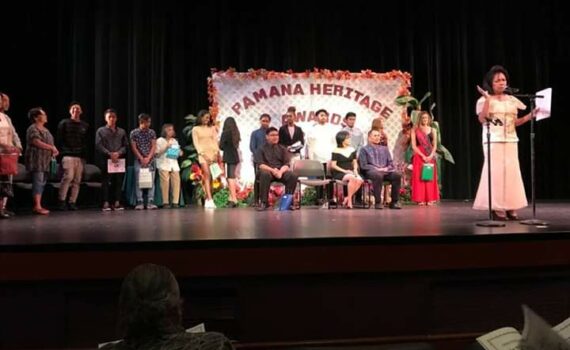 9th Pamana Heritage Award and Filipino American History Month Celebration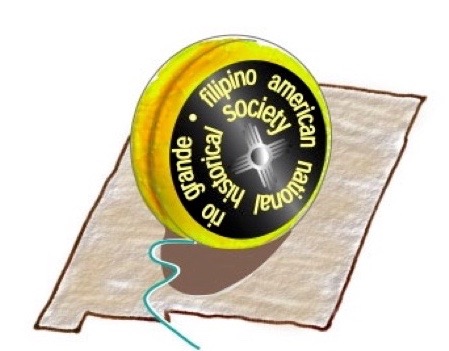 Every other year, the Filipino American National Historical Society Rio Grande (FANHS RG) in cooperation with the Filipino American Community Council (FACC) recognizes Filipino Americans in NM who have contributed to our Filipino and/or New Mexico communities beyond the call of duties. We are holding this event during the Filipino American History Month (October) to remember the first Filipinos who landed in Morro Bay, San Luis Obispo, California on October 18, 1587. Click on text below for a glimpse of Fil-Am History and the List of Pamana Awardees since 2000.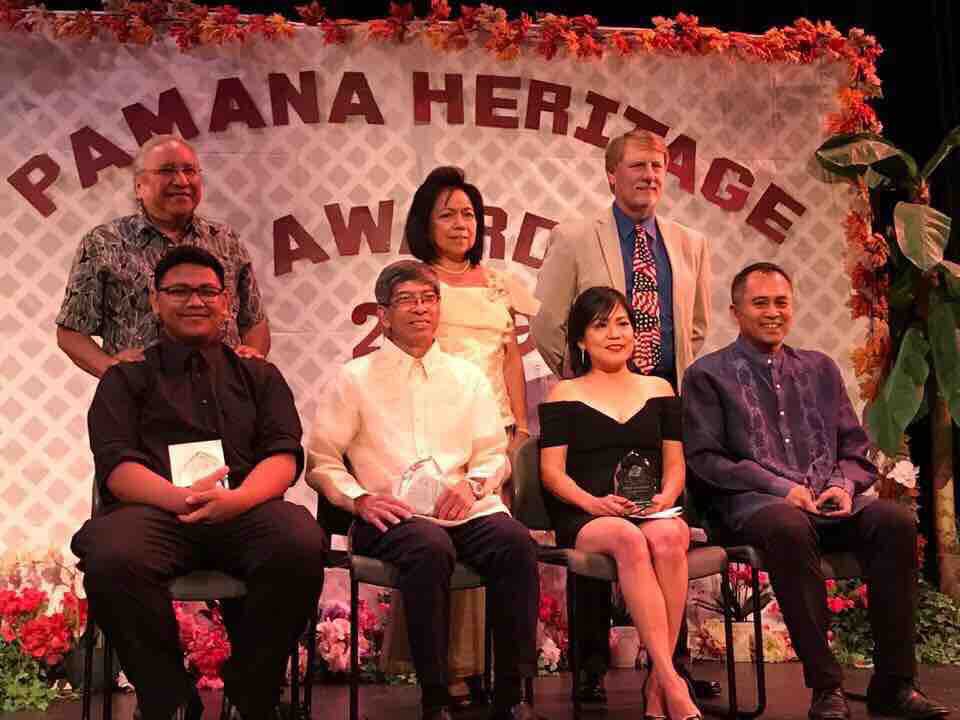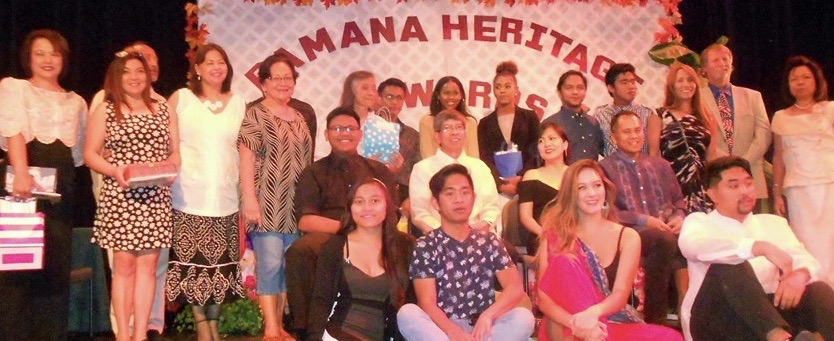 9th Pamana Heritage Awards
The Pamana Heritage Awards in conjunction with the Filipino American History Month was held on October 5, 2019 at the South Broadway Cultural Center. Dr. Barbara Gaerlan, FANHS Trustee, gave the welcome address about he Filipino American History Month. See video clip of Dr. Gaerlan.
The Pamana Awardees (adults) received a plaque from FANHS RG. The Manoa Youth Awardee (18 years or younger) receives a plaque from FANHS RG and a scholarship fund ($500) from the MAJICAL Foundation. MAJICAL stands for Manoa Alcantara Jojola International Center for Arts and Learning.
To emphasize the value of education, we recognized Filipino American graduates from high school, college and masters. We gave a t-shirt: "Proud Filipino American graduate" as a souvenir of this event. This is an opportunity for the students to meet others. We have updated guidelines of the graduates we will recognize for 2021 Pamana. Please read after the list of graduates below.
Pamana Awardees (2019)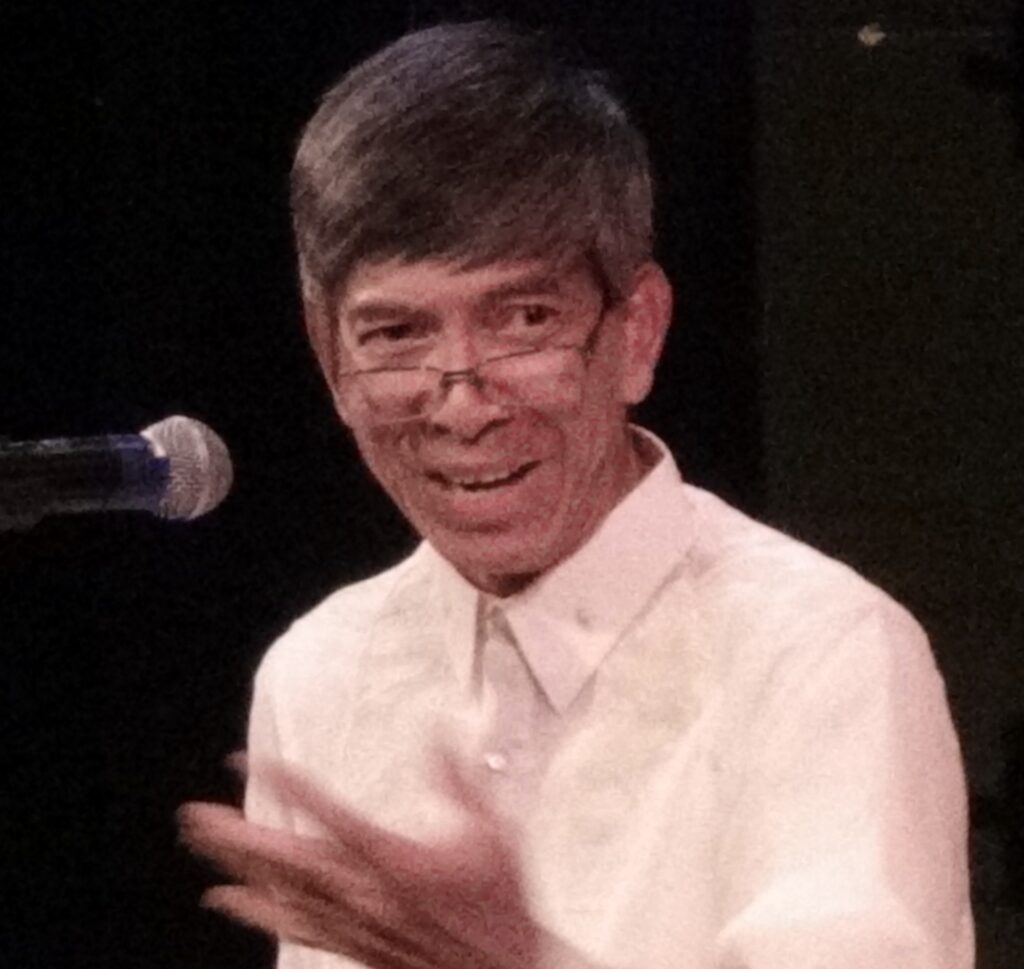 Community Service and Advocacy
Dr. Christopher Estabillo Gonzaga is currently the primary care physician and specialist in internal medicine and infectious diseases at Rehoboth McKinley Christian Healthcare Services (RMCHCS)-College Clinic in Gallup. For over two decades, Dr. Gonzaga has volunteered his services in the areas of healthcare, the socio-economic and cultural milieu. He has served as board member to the Cibola Medical Foundation, assisted in fundraising for local schools, and provided flu shots at local homeless shelters for many years. For eight years now, he has organized the program "Feeding the Homeless" where his wife, Dr. Flor Caballar-Gonzaga, a neurologist, children (Gabe and Astrid) and other volunteers raise funds for the homeless. They had fundraising events that benefit the Wellness Center, a clinic responsible for the prevention of diseases such as diabetes, and the promotion of general well-being among the population through health education. For his lifetime of volunteerism and service to the community of Gallup, Dr. Gonzaga received an award from American College of Physicians NM Chapter in 2015. Other notable accolades included being an honoree in 2016 at the 20thRMCHCS Charity Invitational Fundraising event for the many years of dedicated service to RMCHCS and the people of Gallup and McKinley County. In the same year, he was also a recipient of the Hope and Healing Honors for his selfless contribution to those whose lives have been touched by cancer. Dr. Gonzaga's speechhttps://youtu.be/qzkd0-u3KX0. Introduction by Pearl. Dr. Gonzaga singing his two compositions of Filipino songs.
Mairi Mahal Nunag, MA, NBCT (National Board Certified Teacher), teaches Special Education at the Hodgin Elementary School (Albuquerque) where she also serves as Head Teacher. Her accolades included the 2010 Humanitarian Award by the East Baton Rouge Federation of Teachers (EBRFT) and in 2012, Teacher of the Year. In 2016, she was the Gawad Amerika Awardee for being "The Most Outstanding Filipino Teacher of the Year". An activist since her college years, Mairi continued to be a human rights, labor and immigration advocate. She initiated the Filipino Educators Federation of Lousiana (where she taught at Baton Rouge). She is the lead plaintiff in the first ever class-certified case against professionals in the US (Mairi Nunag-Tanedo vs. EBRPSS School Board, et al) which won in favor of more than 340 Filipino teachers. Now in New Mexico, she is helping the new Filipino teachers by connecting them to possible individuals and offices in the US and Philippine governments as well as non government organizations that can help them. See video clip of Mairi and introduction by Evelio.
Roderick Ventura, is an attorney who has practiced environmental law, education law, Indian law and various other disciplines. He is currently the Deputy Director of the New Mexico Educational Retirement Board, the pension fund that provides retirement benefits for 50,000 retired educators in New Mexico. He worked for DNA People's Legal Services on the Navajo Nation where he handled a case representing two residents of the Crownpoint area of New Mexico who were opposing uranium mining in the checkerboard area of the reservation. He worked for the New Mexico Environmental Law Center where he fought for underrepresented New Mexico communities who were fighting large corporations that were damaging the environment and disregarding local community concerns. He has served as President of the Filipino American Foundation of New Mexico, the Asian American Association of New Mexico and as an officer in the Filipino American Community Council. He was a founding board member of the New Mexico Asian Family Center. See video of Rod with introduction by Richard.
Manoa Youth Awardee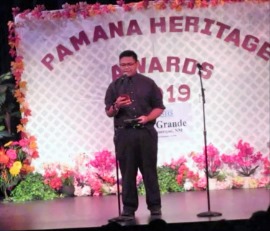 Lester (Buknoy) Racca received the Manoa Youth Award, an award given in the spirit of the late Manoa Alcantara Jojola, son of the late Dr. Dely Alcantara and Dr. Ted Jojola, both UNM professors, of the MAJICAL Foundation.  Lester graduated with a cumulative GPA of 4.317 from Eldorado High in May 2019. He has been a performer with the Filipino Performing Arts Group since 2016 which helped raise funds for the scholarship funds of the Filipino American Foundation of NM.  In high school, he briefly joined the Best Buddies program which promotes one to one friendship with Special Ed students. See Lester's speech and introduction by Miracle.
Filipino American Graduates (Masters, College, HS) Dec. 2017 to August 2019. Watch video clip on Graduates
Masters:
Sheila Aguinaldo – Master of Science in Nursing, Grand Canyon University, Arizona, May 2019.
Izekiel (Zeke) Racca – Master of Science in Mechanical Engineering (Cum Laude), University of New Mexico (UNM), May 2019.
College:
Renz Bustria – Bachelor of Business Management in Accounting, UNM, December 2018.
Ashley Cabiltes – Bachelor of Science in Music Production (Advance Achievement Awardee), Full Sail University, Florida, May 2018.
Tricia Desquitado-Marx – Bachelor of Arts in Psychology, UNM, May 2018.
Jared Fernandez – Bachelor of Science in Electrical Engineering (Magna Cum Laude) and Bachelor of Science in Computer Science (Magna Cum Laude), Northwestern University, Illinois, May 2019.
Megan Fernandez – Bachelor of Arts in Legal Studies, University of California, Berkeley, May 2019.
Michael Isidro – Bachelor of Science in Nursing, UNM, August 2019.
Lyle Leonen – Bachelor of Science in Psychology (Cum Laude), UNM, December 2017.
Lorenzo Pascual – Bachelor of Science in Biology, UNM, May 2018.
Larriane Jiezel Tan – Bachelor of Arts in Psychology, UNM, December 2018.
Rryod Saromines – Bachelor of Science in Nursing (Magna Cum Laude), UNM, May 2019.
High School:
Justin Cabiltes – Rio Rancho HS, (3rd Honor), May 2018.
Nicholas Centenerra – Central Bucks HS, Pennsylvania, May 2019.
Anna Cheshire – Eldorado HS, May 2018.
Angelo Egrubay – Volcano Vista HS, May 2018.
Ashley Hildebrand – Rio Rancho HS, May 2019.
Mary Josephine Hollins – La Cueva HS, May 2018.
Ashley Yssabelle A. Leonen – Eldorado HS, May 2018.
Arianna Lumanog – Sandia HS, May 2019.
Matthew Lloyd Macias – Rio Rancho HS, May 2019.
Miracle Angele McCastle – V. Sue Cleveland HS, May 2019.
Jacob Olaguir – Albuquerque HS, May 2019.
Dominic Joshua Pimentel – La Cueva HS, May 2019.
Lester (Buknoy) Racca – Eldorado HS, May 2019.
Remson Ramos – V. Sue Cleveland HS, May 2019.
Rhudovic Ramos – V. Sue Cleveland HS, May 2018.
Adin Rollins – Cibola HS, May 2018.
India Stokes – Cibola HS, May 2018.
KEEP UP THE GOOD WORK!!!
Guidelines in determining graduates to be recognized for the next Pamana (2021):
FANHS RG values the importance of education; however, for a small chapter like ours, we cannot recognize Fil-Am students ALL over New Mexico. We will recognize
Students (not parents or grandparents) who are residents of NM in areas mentioned below.  If they graduated HS in NM and graduated out of state in college or higher learning, then they will be recognized.  (If a parent or grandparent lives in NM but child or grandchild lives in another state (in HS), that student will not be considered NM resident.)
Graduates from Albuquerque, Rio Rancho, Bernalillo and Santa Fe only.
ONLY Graduates who attend the Pamana will receive complimentary t-shirts (worth $18), ticket ($15) and program ($5).  Those who are absent will still be included in the program and website.  Relatives representing absent graduates will have to pay for tickets and buy the souvenir program. Thank you for your support.
If you know Filipino American graduates described above, please email the name, school, degree, parents and size of t-shirt (if attending) to Pearl [email protected] so that they can be included for the next Pamana in 2021! We will publish name on the website with graduate's permission. Thank you.