Upcoming Events in 2019
Jan 27, Sunday, 4:00 pm (and every afternoon for 9 days), Novena for Allan (Jojo) Sebastian (Connie Perkins' son) at Myrna Samson's residence, 6419 Mendius NE, Albuquerque, 87109.  For further details, contact Myrna 505-319-8821.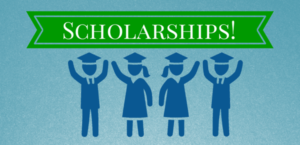 Feb. 1:  Deadline related to Fil-Am Scholarship at UNM.  If you are a UNM student & a member of FAFNM who want to avail of the Filipino American Scholarship at UNM, please submit (email) to FAFNM of your interest to apply.  See Scholarship page (under UNM).
April – Picnic in honor of Bataan Veterans, sponsored by FAFNM.  Date to be announced.
April 9, Tuesday:  Leah Salonga to perform in Popejoy.  Tickets are already available since October 2018.  Click:  Popejoy.
May 18, 4:00 pm – Santacruzan at Old Town Plaza, sponsored by FAFNM.
June – Independence Day Celebration and Membership Drive, FAFNM.  Date to be announced.  Usually held at noon at the Bataan Park.
July 15:  Deadline related to FAFNM Scholarship.  See Scholarship page.  This is open to UNM and other colleges/universities to members of FAFNM.
ABOUT EVENTS:
If you have any event or announcement of interest to Filipino Americans and Asians, please email information and photo, if any, to: fafnewmexico@gmail.com.
We will have the details as we get the information from the organizers.  Please always check two weeks prior to event for any updates. For highlights of past events, click on 2017 in Review  or 2018 in Review.  (We keep "in Review" for the past two years.)
NOTES:
FILIPINO MUSIC.  If you have Direct TV, you can click on Channel 885 for Filipino music.
TAGALOG LESSONS ON YouTube:  For those who want to learn short (5 to 7 min) weekly Tagalog lessons at no cost and at their own time and pace, visit: Puppetnettes YouTube.