Upcoming Events in 2019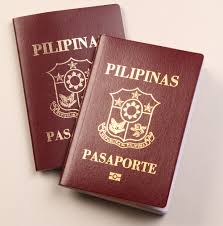 CONSULAR OUTREACH
Save a trip to Houston and schedule an appointment SOON before the Philippine Consulate General Staff from Houston will arrive in New Mexico on:
Nov.  9, Sat., Consular Outreach Mission (Philippine Consulate General) 8:30 am to 12:00; 1:00-4:30 pm, Inn at Rio Rancho & Conference Center, 1465 Rio Rancho Blvd., SE, Rio Rancho 87124.  
PLEASE READ THIS: announcement outreach albuquerque, NM.  
Only applicants with confirmed appointments will be allowed to avail of passport and dual citizenship services during the consular outreach mission. Appointments may be made through the following web pages:
Queries maybe emailed directly to the Philippine Consulate:  pcghouston.nm2019@gmail.com.
The Consular Outreach is made possible by the Filipino American Foundation of New Mexico.
Oct. 5, Sat.:  Pamana Heritage Awards/Filipino American History Month.  2:00 pm, South Broadway Cultural Center, 1025 Broadway SE, Albuquerque, NM 87102 (848-1320).  Ticket: $15 (includes light refreshments).  Sponsored by the Filipino American National Historical Society Rio Grande in cooperation with the Filipino American Community Council.  Visit:  2019 Pamana.
Oct. 12, Sat.  OUR STORIES MATTER.  See flyer.
Nov. 9.  Consular Outreach (See top).
Dec. 7, Sat. 6:00 pm, FAFNM Christmas Party.  Inn at Rio Rancho, 1465 Rio Rancho Blvd., Rio Rancho 87124.  Ticket: $40 (12 years & older); $30 (Children ages 5-11), FREE (children under 5). Contact Gloria kauzgloria@gmail.com.
December.  Simbang Gabi, usually (but not definitely) Thursdays at 6:00 pm at Sangre de Cristo Catholic Church.  Please check back on this page in November.
Do you have upcoming events?
If you have any event or announcement of interest to Filipino Americans and Asians, please email information and photo, if any, to: fafnewmexico@gmail.com.
We will have the details as we get the information from the organizers.  Please always check two weeks prior to event for any updates. For highlights of past events, click on 2017 in Review  or 2018 in Review.  (We keep "in Review" for the past two years.)
NOTES:
FILIPINO MUSIC ON TV.  If you have Direct TV, you can click on Channel 885 for Filipino music.
FILIPINO MOVIES ON TV.  Do you know that you can watch old Filipino movies on Amazon Prime or Netflix (you have to pay subscriptions). When you are on their page (on TV),  click on SEARCH and type "Filipino Movies" to check what are available.  
TAGALOG LESSONS ON YouTube:  For those who want to learn short (5 to 7 min) Tagalog lessons at no cost and at their own time and pace. Also view Philippine folktales, music and opinions related to Filipinos. Visit: Puppetnettes YouTube.