Happenings in 2021
To view events for last year that passed, visit: visit: 2020 in Review. Due to Covid19 pandemic, no activities have been scheduled since 2020. We have none lined up for 2021. Stay tuned and stay safe.
Heddy Long
April 11, Sunday: Heddy Long,80, passed away from heart failure. She was predeceased by her husband, Dick Long. Heddy is the first lay person and first Filipina Family Life Director of the Archdiocese of Santa Fe. She was the one of the long time Santacruzan organizers. In fact, she was thinking of Santacruzan on her last day, according to Myrna Samson, FAFNM President. Santacruzan is a Filipino cultural and religious event introduced by Chito Zafra in 1977 in Albuquerque (see photo) and still being celebrated until now. Our condolences to Heddy's family. Heddy has left a legacy in the Filipino community. More about Heddy from the book, "The Filipino American Experience in New Mexico." (Published by the Filipino American National Historical Society Rio Grande, 2014). Click below:
Bill McKibbin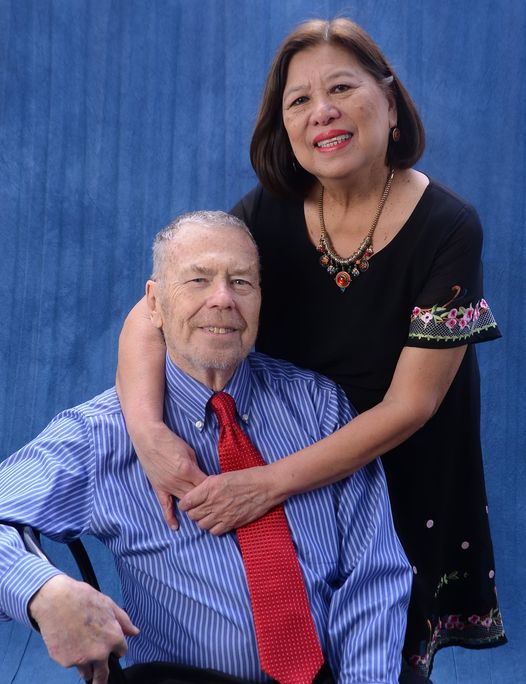 April 4, Sunday. Bill McKibbin, a dear friend of the Filipino community who always volunteered in many of our activities for several decades, passed away peacefully. Bill is the partner of Cora Romillo, one of our Filipino community leaders, for 25 years. Our condolences to Cora, her family and Bill's family and friends. He will be missed. May he rest in peace.