Upcoming Events in 2018
November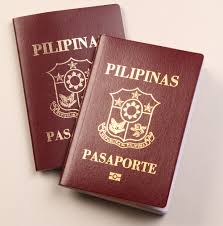 CONTACT THE PHILIPPINE CONSULATE GENERAL IN LOS ANGELES.
Nov. 30 – Deadline to contact Philippine Consular to apply online and set an appointment for Dec. 8 and 9. Click:
Notice_Consular-Outreach-in-Albuquerque-NEW-MEXICO-08-09-DECEMBER-2018
You can also visit Philippine Consulate page.  CLICK HERE.   When you are on that page, click on the Schedule "Albuquerque, NM".  It has the same content as above.  For inquiries, email: consular.outreach.newmexico@gmail.com but it is better to read all the information first.
There were inquiries as to what forms to use.  The following are forms we retrieved from the Consulate website:
Nov. 16, Friday, 7:00-8:00 pm.  Kulintang Performance and Brief Talk.  Pakaraguian Kulintang Ensemble, a professional group from California (see photo).  NM Humanities Council, 4115 Silver Ave SE, Albuquerque, NM 87108. The group will be here to attend the Annual Meeting of the Society for Ethnomusicology in Albuquerque.  We are taking advantage of their presence in Albuquerque.  This is co-sponsored with the Filipino American Community Council.  FREE. JUST SHOW UP. As of 11/10/18, there are seats open. You can also contact: 633-7371 or email programs@nmhum.org. Please feel free to wear any Southern Philippines (Muslim) costume at this event in solidarity with our performers.  Our flyer: Pakaraguian Kulintang for Filipino Group.
 Press release from NM Council:  Pakaraguian Kulintang.
Pakaraguian Kulintang Ensemble (PKE) performs traditional Philippine gong music from Mindanao and the Sulu Archipelago. Members of the ensemble include Filipino American ethnomusicologists and dance ethnologists who have conducted years of intense study with native practitioners directly from the southern Philippines. Pakaraguian's mission is to promote and teach the cultural arts of the Muslim societies from the southern Philippines with artistry, integrity, and respect. Led by musical director Dr. Bernard Ellorin, the ensemble includes Dr. Mary Talusan Lacanlale, Eleanor Lipat-Chesler, and Marlo Campos, and is based in southern California. See links:
Nov. 16, Friday, 6:30-8:00 pm, Kimo Theater.  Creative Bravos Awards, $10 (www.kimotickets.com).  Two of the awardees are Pilar (a Filipina) and Frank Leto for bringing multicultural music and dances to the community.  They have an annual show called Carnavale at the National Hispanic Cultural Center in February.  Congratulations.
UPDATED SCHOLARSHIP PAGE to reflect application process for the Filipino American Scholarship at UNM.  If you are a UNM student and want to avail of scholarship, you have to be a paid/active member of FAFNM.  There are events you can attend and/or volunteer such as Simbang Gabi (Dec. 6, 13, 20, Thursdays, see bottom for details).  There's the Christmas Party (although that is the week before UNM finals).   Click: FAFNM Scholarship.
23 – START OF FREE WEEKLY TAGALOG LESSONS on Youtube.  Due to requests from Filipino parents about a Tagalog Class for their children which we can not offer due to lack of committed volunteers or time for those taking it, Puppetnettes channel on YouTube will be posting Tagalog lessons around 5 to 10 minutes long (taught by puppets):  www.youtube.com/user/puppetnettes  starting Nov. 23 (Thanksgiving weekend). If you can't view on this day, you can always watch it later at your convenience.  This will give learners an opportunity to learn Tagalog at their own time, pace and at no cost.  Although the conversational lessons are geared towards children, they will also appeal to teens and adults who want to learn short and repetitive lessons.  It is meant for people on the go. Next time your children are waiting for their rides, encourage them to view these lessons on their phone.  We hope you encourage Filipinos living here or anywhere outside of the Philippines to SUBSCRIBE to the puppetnettes channel.  New lessons will be posted every Friday starting on Nov. 23, 5:00 pm, Mountain time.  This is a project of T. J. Greenfield.
 December
1, Sat.  10 am, FAFNM Membership Meeting to vote for 2019 Board of Directors, North Domingo Baca Multigenerational Center, 7521 Carmel Ave. NE, Albuquerque, NM 87113 (Tel. 764-6475 if you want directions).
6, 13, 20 (Thursdays), 6:00 pm, Simbang Gabi at the Sangre de Cristo Church, 8901 Candelaria Road NW, Albuquerque, NM 87112 (between Wyoming and Moon).  Please invite your entire family, relatives and friends to joyfully celebrate and experience of the best Filipino Christmas traditions.  Fr. Joel really appreciates your presence and any traditional food for the potluck at the Parish Hall following the Mass.  We need lectors and users.  We also need food.  Please call Emilie 255-2060.
8, Christmas Party, Rio Rancho Inn, 6:00 pm. Sponsored by the Filipino American Foundation of New Mexico.  See flyer below for details.  Tickets are available since Aug. 28.  See photo of ticket above. (Click photo for larger image.)

8 and 9, 9:am – 6 pm, Philippine Consular Outreach, Inn at Rio Rancho (SEE NOV. ABOVE FOR DETAILS.  YOU HAVE TO CONTACT THEM BEFORE NOV. 30.

LEAH SALONGA SHOW IN APRIL.  Tickets are already available.  See April below for the link.
2019
Feb. 1:  Deadline related to Fil-Am Scholarship at UNM.  If you are a UNM student & a member of FAFNM who want to avail of the Filipino American Scholarship at UNM, please submit (email) to FAFNM of your interest to apply.  See Scholarship page (under UNM).
April – Picnic in honor of Bataan Veterans.  Date to be announced.
April 9, Tuesday:  Leah Salonga to perform in Popejoy.  Tickets are already available since October 2018.  Click:  Popejoy.
May 18, 4:00 pm – Santacruzan at Old Town Plaza
June – Independence Day Celebration and Membership Drive.  Date to be announced.  Usually held at noon at the Bataan Park.
July 15:  Deadline related to FAFNM Scholarship.  See Scholarship page.  This is open to UNM and other colleges/universities to members of FAFNM.
ABOUT EVENTS:
If you have any event or announcement of interest to Filipino Americans and Asians, please email information and photo, if any, to: fafnewmexico@gmail.com.
We will have the details as we get the information from the organizers.  Please always check two weeks prior to event for any updates. For highlights of past events, click on 2017 in Review  or 2018 in Review.
NOTE:  FILIPINO MUSIC.  If you have Direct TV, you can click on Channel 885 for Filipino music.