Dr. Adelamar (Dely) Novino Alcantara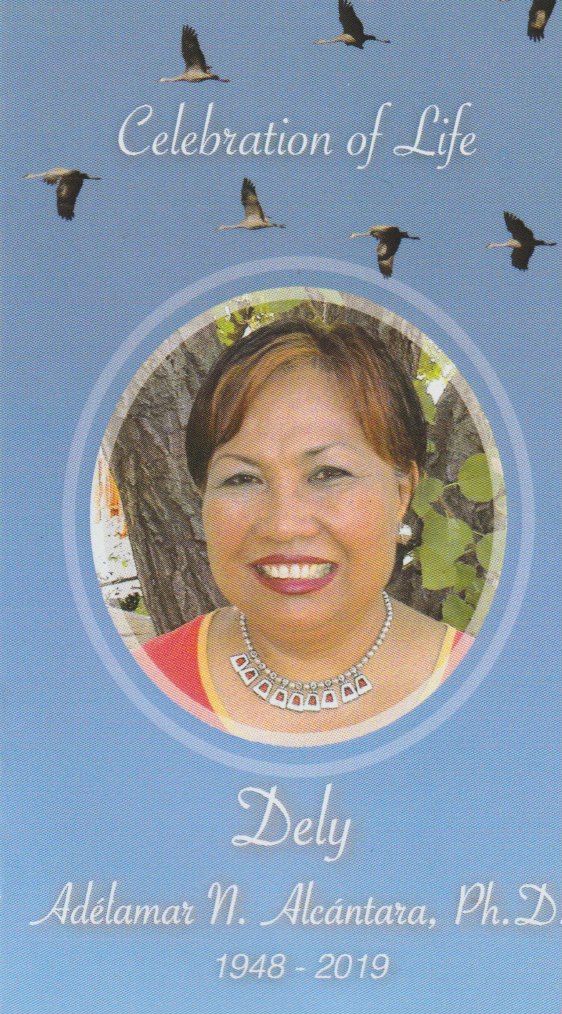 Support Dely's Causes
The Adelamar (Dely) Alcantara Memorial Fund was established by the Albuquerque Community Foundation where you can donate in her honor. This fund will be disbursed to various organizations close to Dely. Here is a link: http://bit.ly/DelyMemorialFund.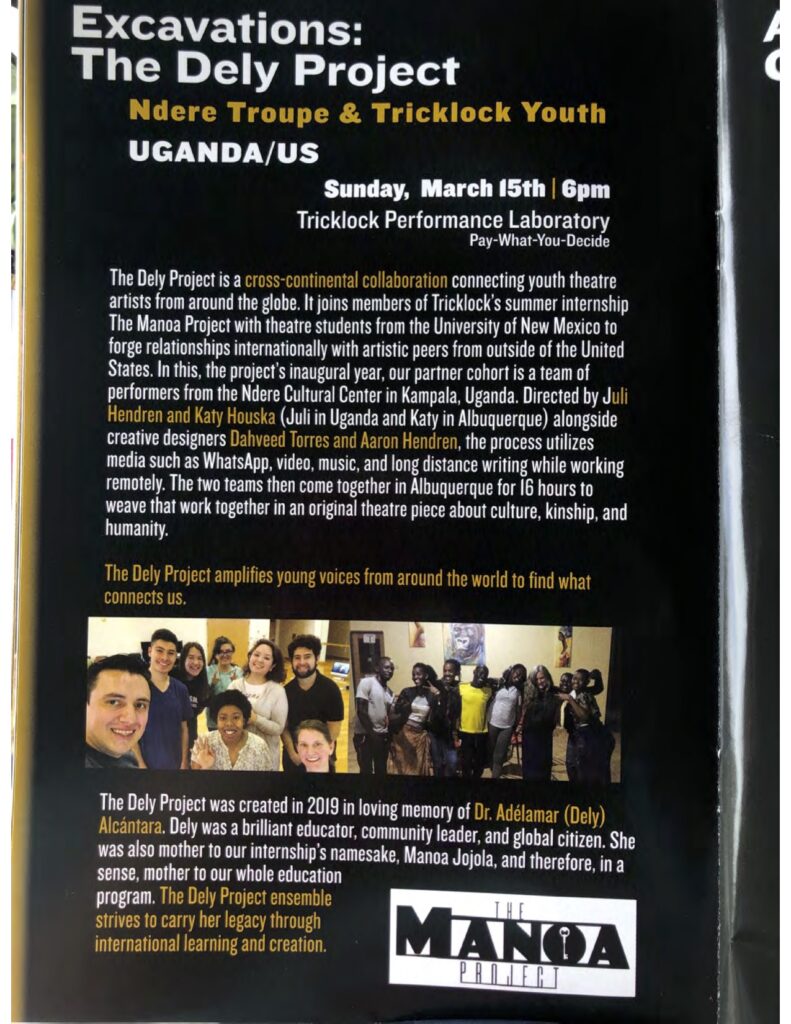 Honoring Dely at the NM Legislature
A memorial was read in honor of Dely on Feb. 7, 2020 at the House and Senate Chamber, NM Legislature in Santa Fe. The photo below shows the people who joined Dr. Ted Jojola at this event. Those not in the photo were Senator Mimi Stewart, Rep. Patricia Roybal Caballero and Rep. Abbas Akhil.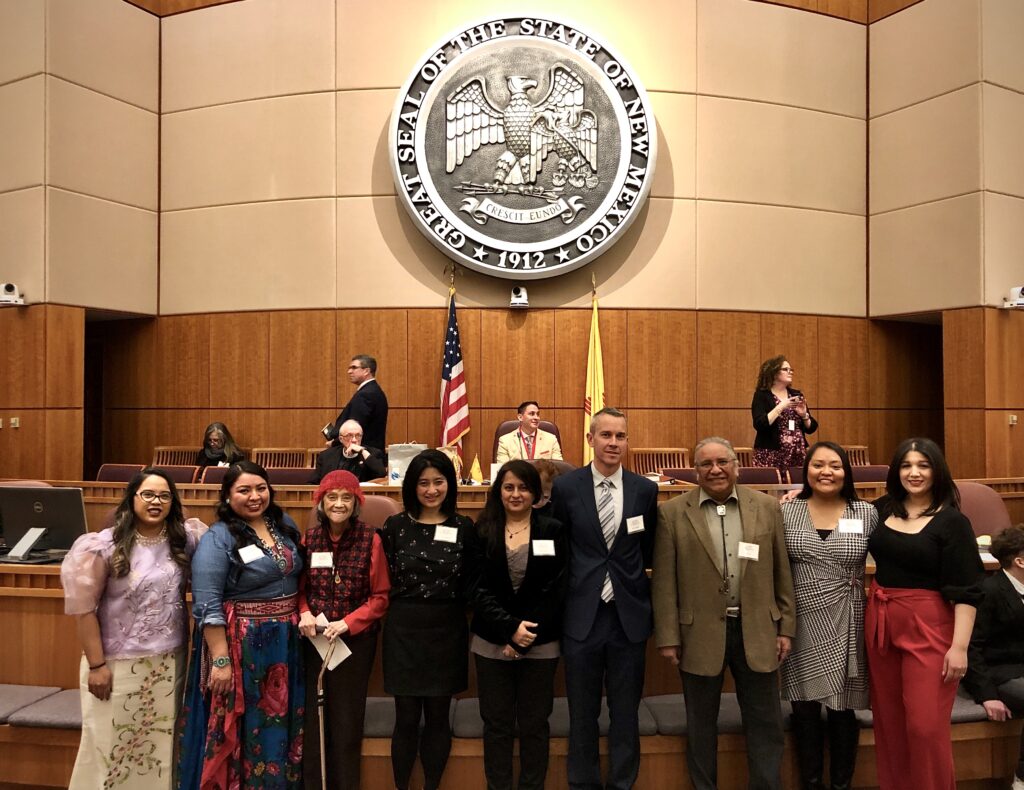 Mass and Memorial Service
More than 250 relatives and friends came to the Isleta Pueblo to pay their respect to Dr. Dely Alcantara on December 13, 2019, Friday. The Memorial Mass was held to Celebrate Her Life at the St. Augustine Catholic Church at 10 am with Fr. Joel O. Bugas, a Filipino priest, as the celebrant, followed by the Memorial Program in the same venue. John Truitt, saxophone player and retired instructor at the Albuquerque Academy (who was Manoa's music instructor) started the program with the rendition of several songs capped with "Somewhere Over the Rainbow", one of Dely's favorites. He was accompanied by guitarist Claudio Toulouse.
Kristelle Siarza, the master of ceremonies, introduced the speakers who were relatives and friends: Rep. Patricia Roybal Caballero, Fe Caces, Diana Rebolledo, Lane Gatewood and finally, her husband, Dr. Ted Jojola.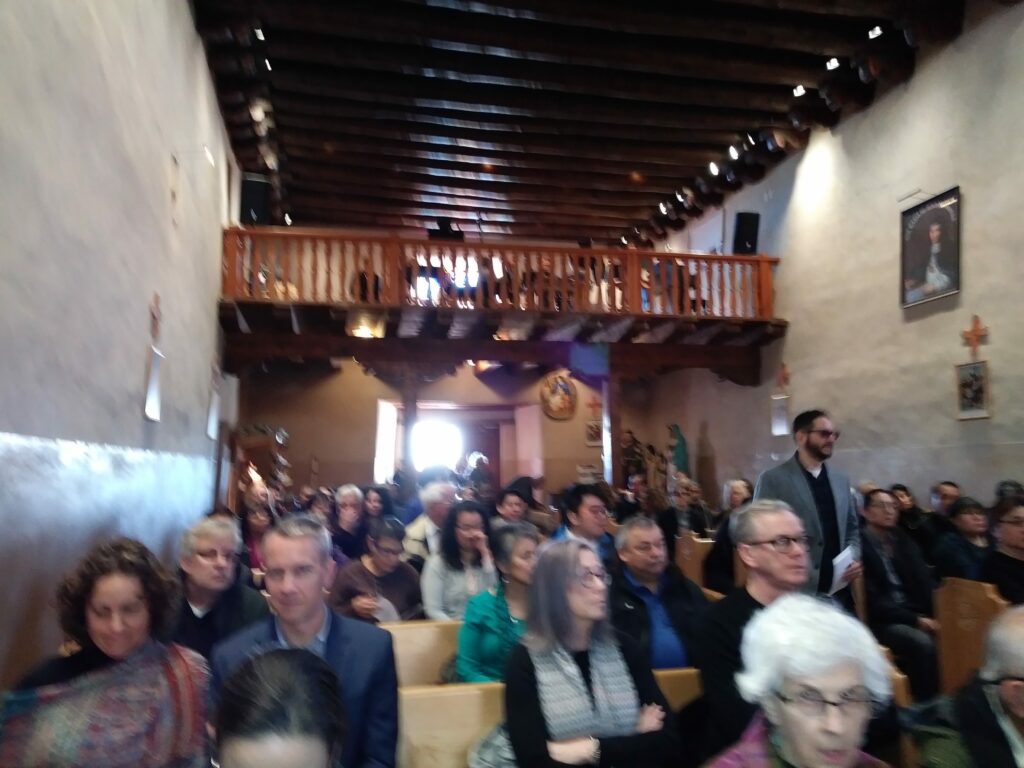 The City of Albuquerque announced a proclamation that November be the Dr. Dely Alcantara month. The Proclamation was brought by Liz Keller, Mayor Tim Keller's wife, and was announced at the reception by Ted.
Digna Pena, Dely's sister and her husband Al, were present. Some of Dely's friends and relatives who flew from different states such as New York and Hawaii came to pay their respect.
The reception was held at the Church's Hall. Thanks to Shiela Jojola Gatewood, Myrna Samson, and Kristelle Siarza for coordinating this event as well as relatives and friends from the Filipino, Asian, and Isleta Pueblo communities for bringing the food.
This is the second Memorial Service for Dely. The first was held at her birthplace, Moncada, Tarlac, Philippines, in November after her ashes were brought from Narita, Japan. It was held at her school, MAJICAL Learning Montessori School. MAJIC stands for Manoa Alcantara Jojola International Center for Arts and Learning. Click on: MAJICAL.
See acknowledgements, articles, letters and video clips below.
(Written by Tessie Greenfield, FANHS RG, for this website, Dec. 17, 2019.)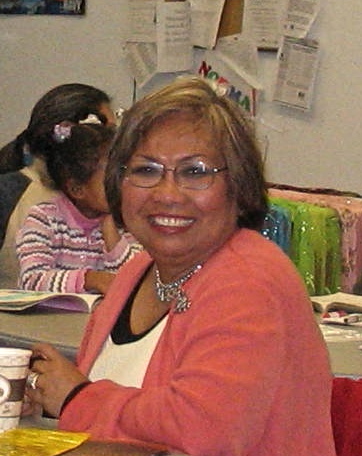 Any Memory of Dely?
Check "WRITE AN ENTRY" located at the bottom of this page and feel free to write your memory about Dely. We will leave this page for a long time. It's never too late to write. THANK YOU.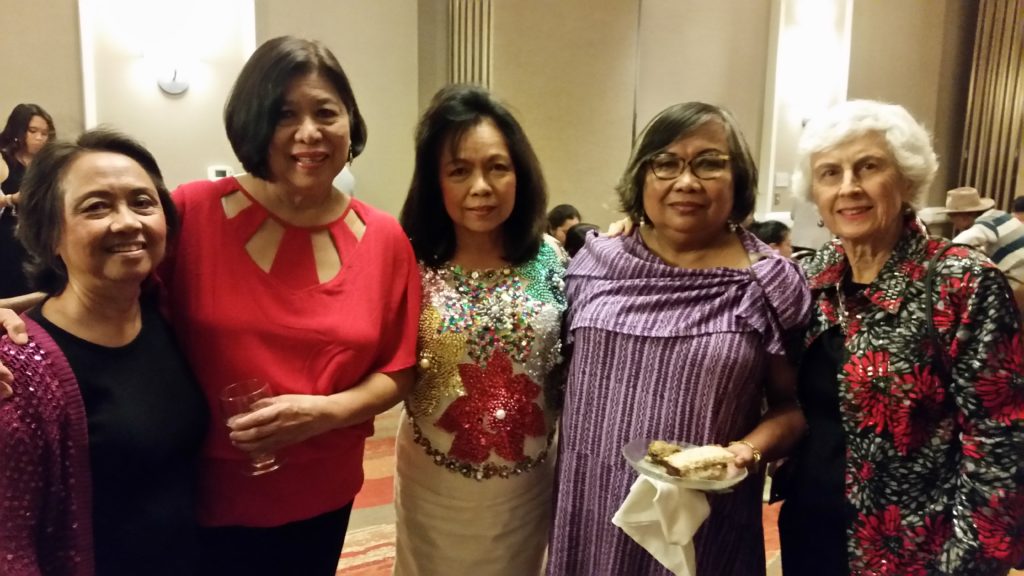 Articles & Letter
Albuquerque Journal: Article about Dely, Dec. 8, 2019.
UNM News: UNM ARTICLE ABOUT DELY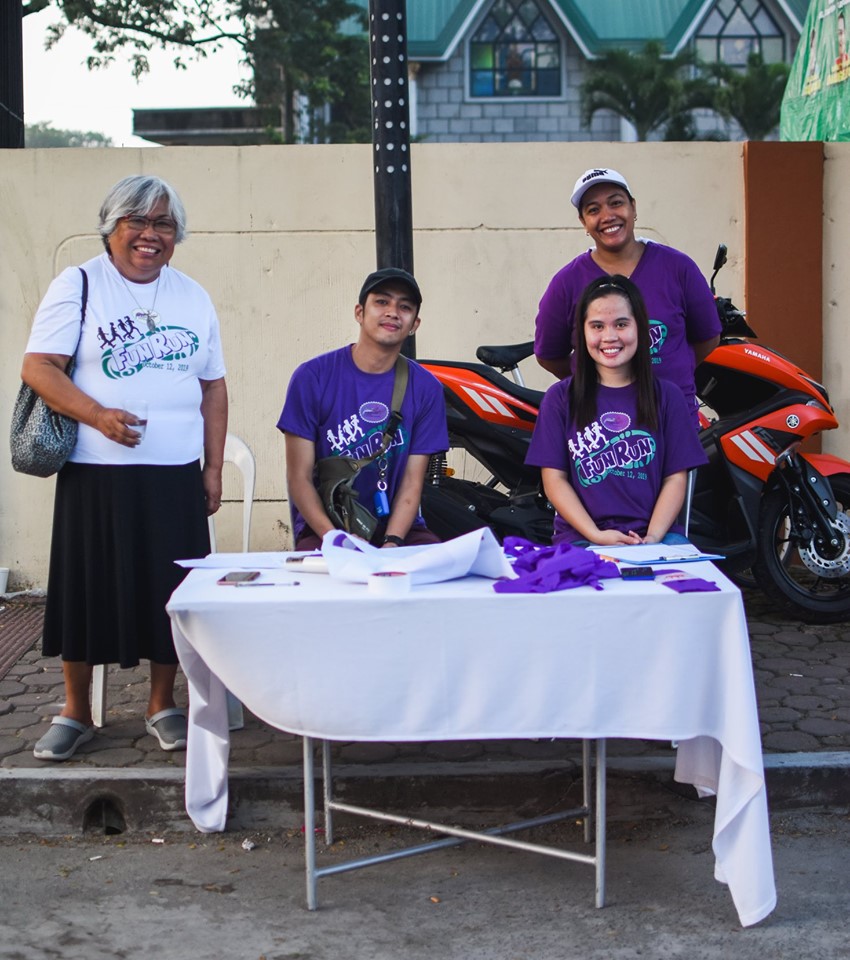 Video Clips:
Dely accepting the Dolores Huerta Award.
FAFNM Christmas Party honoring Dely: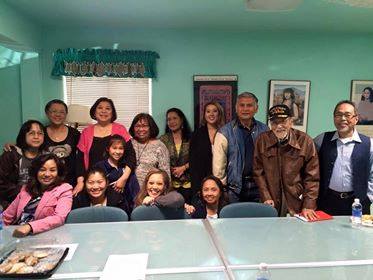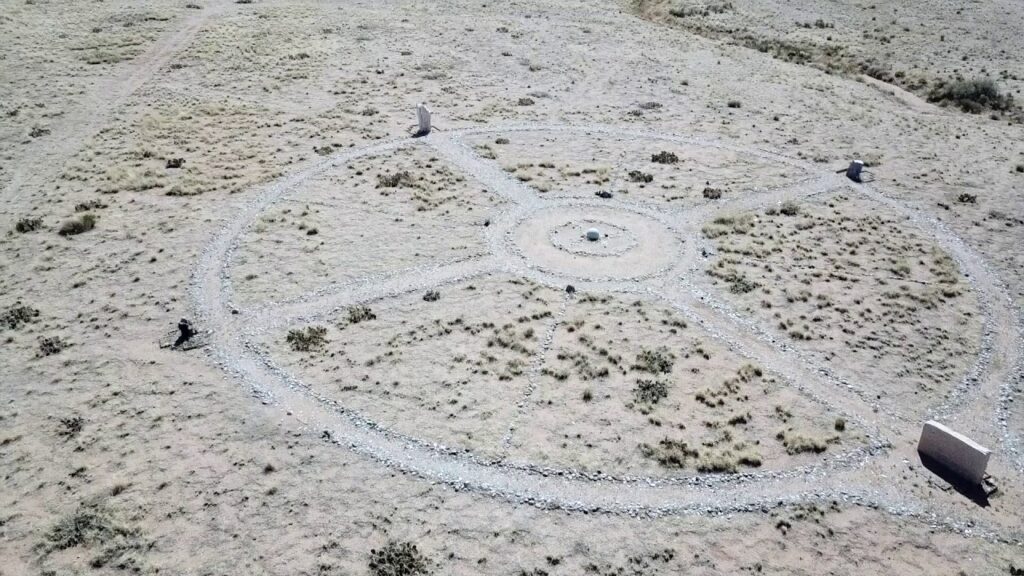 Albuquerque Academy Medicine Wheel at the Albuquerque Academy, in honor of the late Manoa Alcantara Jojola, Dely and Ted's son.
Dely founded or/and pioneered the following:
Compiled by Tessie Greenfield (FANHS RG with help from FACC) for this website.
Write an Entry
NOTE: You will not see your new entries right away. We filter for spams first. They will show up in a day or two. Thanks so much.
12 entries.
Dear Ted and family, God bless and strengthen you at Dely's loss. She found me as a child of the Bridge generation in 1999. A child of a Ghost worker in the fields. She gave me a voice and presence. Mary Ann and Johnny Montoya
I first met Dely when we were graduate students at the University of Hawai'i at Manoa. Because we were in the same field (demography), we stayed in contact over the years and collaborated on several projects. I knew that Dely was active in the Albuquerque but had no idea of the scope of her impact until we were at her memorial mass at St. Augustine's on December 13th and heard all of the testimonials. Speaking as the President of the Las Vegas (NV) chapter of the University of Hawai'i Alumni Association, I can say that she was an outstanding alumna of the U of Hawai'i as well as an outstanding alumna of the East-West Center, where she and Ted first met.
Adelamar N. Alcantara... her name speaks volumes ... beyond words. She was the epitome of a fiercely independent and influential woman who could do anything, a community leader whose passion for selfless giving defined her personal and professional accomplishments. She was the consummate academician who had endless ideas on what research or grant she would write next. She was one true friend I could talk to about anything under the sun (wise and otherwise) and laugh with wildly about our similar idiosyncracies, humanness, and wacky foibles. Dely was always there to rejoice at my successes and grieve during my personal losses. When we were both at our wit's end and felt abandoned in a project, she would admonish, "let us not give up!" Dely was larger than life... with her untimely passing, half of me is gone...
Dely had a way of making you feel special. She would talk to you and somehow make you think that you were the smartest, the most capable or the most worthy. She made you feel, at one time or another, that you were necessary and relevant and the community and the world couldn't really work without you. Whatever project was at hand would ultimately fail unless you personally got involved because you were vital. And she was right about everyone. She could see how everyone in the community was and is special and necessary and relevant. It was nice knowing Dely, because in a world full of doubt (and there's lots of it to go around), I, and most everyone else I know, thought that Dely had our backs. The beauty of it is, she did. What was shocking about Dely's passing is that she had always been omnipresent. Even if you hadn't talked to her in a while, you always knew that she was there and that she would eventually come and encourage you or ask something of you or ask about your kids. Even when you were not consciously thinking of her, you always thought . . .you always KNEW. . .that she would always be there. And guess what. . . She always will.
D .....DEVOTED TO humanity Humanity for all All for peace on the only E.....Earth we have Have to flourish and do progress Progress with much love L ...,.Love with spirituality Spirituality with much FAITH, HOPE and CHARITY, that will live forever be in the Y.....YOUTH and all the stages of life DELY : Your legacy will live on forever. From heaven, you will smile and instill inspirations and strength for everyone to move on and do what are best for the community , thus conquering one heart at a time, for sure, for WORLD PEACE ! With our PRAYERS, LOVE and EMPATHY.... Dr. ARMELI QUEZON, FEELINGS INTERNATIONAL ARTISTS SOCIETY (FIAS). The above is posted in FIAS.
Adelamar is an unusual name for a woman, but being simply Dely as she presented herself in her honest and caring ways, is how Dely will always be remembered. And who is to forget her unusually enormous gifts of community building, leadership, and friendship? Who is to forget the extent of time and effort she gave visiting Espanola with Ted, despite the limitations of her physical condition, simply to express her caring for friends and community? Who is to forget her generous donation, through the FANHS-Rio Grande, to the Center for Babaylan Studies to foster its work on indigenization and decolonization? Who is to forget her seeming tirelessness, her dedication to the Filipino-American cause, and to all communities, in general? Nothing could stop her, she was simply the passionate epitome of "Yes, I can!, Yes, we can!" that I have been fortunate to witness, together with my partner, Rusty who admired her greatly. Dely (with Ted's constant support) helped facilitate the intergenerational exchange at the University of New Mexico a few years back. It was a cultural exchange that brought together a number of elders and youth from the Filipino American, Native American, and Hispanic communities of Espanola, Ohkay Owingeh, Santa Clara, Isleta. and Albuquerque. She helped illuminate the vision of communities learning from and teaching one another, in the tradition of the indigenous core value of "kapwa" in Filipino; which is the ancient wisdom of expressing love through interconnection and interdependence; that all beings, whether human or non-human, are heir to. To you Dely, our "kapwatid", our sister, you shall live forever within our hearts. Mabuhay ka!
Dely was an outstanding scholar, community activist and the founder of FANHS Rio Grande Chapter. She and her husband, Ted, graciously hosted both Fred and I when we first visited Albuquerque in 1997. This has been a sad year or so for FANHS which has lost luminaries - Gil Pilapil, Albert Acena and Dawn Mabalon and now Dely. Please extend Ted condolences and prayers from FANHS National.
Dely was an inspiration to those who knew her. She had a vision, mission, and goals in life. Her passion reflected in the different endeavors she took on. Over the years, both Dely and her husband (Ted) worked on several projects in memory of their beloved son (Manoa). Dely also helped with the different organizational entities adhering and reminding people of its rules and regulations. She was an educator, mentor, supporter, advocate, leader, and a friend. In late 2018, she helped me obtain the Lea Salonga tickets for the 04/09/2019 show at UNM's Popejoy Hall. I will certainly miss you, Dely. Rest In Peace.
Thank you Dely for your vision and passion to make a better world for us. I'll never forget our visits in New Mexico during our FANHS gatherings. Thank you for sharing these special moments with many of us. You have been my role model to never give up your passion. Rest in peace Dely.
Dely Alcantara believed in me so much. Her support, friendship, and scholarship got me to where I am today. My life would have been sooo different without her. I'm so so so grateful to all that she did for me. I'm also so glad she was such a Wonderful friend to my mom. Rest In Peace.
Dely was "our big ideas" source and she had plenty of ideas! She was also very good at finding others who were able to grasp enough of the idea to be able to supply the "nuts and bolts" parts. This made it possible for her to nurture growth in others while working on more than one project at a time. We will never be so blessed as to see the "likes" of her again!
Dely was unstoppable. She was thinking of running for office when she retired. I told her she was crazy and that if I could not stop her, her gout would. As a leader, she always listened even if I did not agree with her. She valued my opinion and we would come to a solution. Game over and we'd have lunch! Lastly, she was a champion in writing grants, one of which was kulintang workshop. I owed my kulintang skills to her and Ted. She also got me the grant on puppetry for 6 years with the Asian youth through the Asian American Association and later the Asian Family Center. She recognized the value of creative arts. Who will be writing grants now?
Related Events: Visit: Events.