Come and join us!
If you have any event or announcement of interest to Filipino Americans and Asians, please email information and photos if any to: fafnewmexico@gmail.com.
We will have the details as we get the information from the organizers.  Please always check two weeks prior to event for any updates.
October
21, Sat, 2:00 – 4:00 pm – Filipino American History Month and Pamana Event at Wyndham (former Hotel Cascada).  Aside from the Pamana and Manoa Awards, we are also recognizing recent Filipino graduates.  THE RSVP DEADLINE WAS SEPT. 30.  WE ARE CLOSED NOW.  SORRY.  Visit Pamana 2017.
December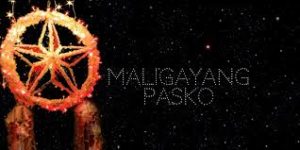 Simbang Gabi – (usually Thursday evenings) – details to be announced in November.
10, Sunday, FAFNM Family Christmas Party, 2:00 – 6:00 pm, National Hispanic Cultural Center (grand hall), 1701 Fourth St. SW. Ticket:  $20 (13 years & older); $5 (5 to 12 years old); FREE (4 years old and younger).  Contact Gloria 505-629-9474.
Click on 2017 in Review for previous events earlier during the year.