2020 in Review
Events that have happened in 2020. For review of previous years, search for "YEAR in Review".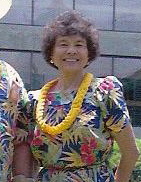 February: Potenciana (Nenette) Boucher passed away in February. She received the Pamana Award for Community Service (2002) and was featured in the book, The Filipino American Experience in NM (2014). She was an educator in Gallup and moved to Albuquerque when she and her husband, Ray, retired.
March: Due to the outbreak of corona virus, events have been cancelled. The Bataan Ceremony in April and the FANHS Conference in Hawaii in July. Let us pray that this outbreak will be contained soon. Take care.
Graduates:
Carlo James Aragon, Fletcher School, Tufts University, MA, Master of Art in Law and Diplomacy, May 2020.
Krystal Limalima, UNM, BS in Biology, May 2020.
Jasmine Quiambao, UNM, BS in Chemical Engineering, May 2020.
PLEASE LET US KNOW IF YOU OR ANY FILIPINO AMERICAN IN NM GRADUATED. Email: teresitajgreenfield@iCloud.com
.