2019 in Review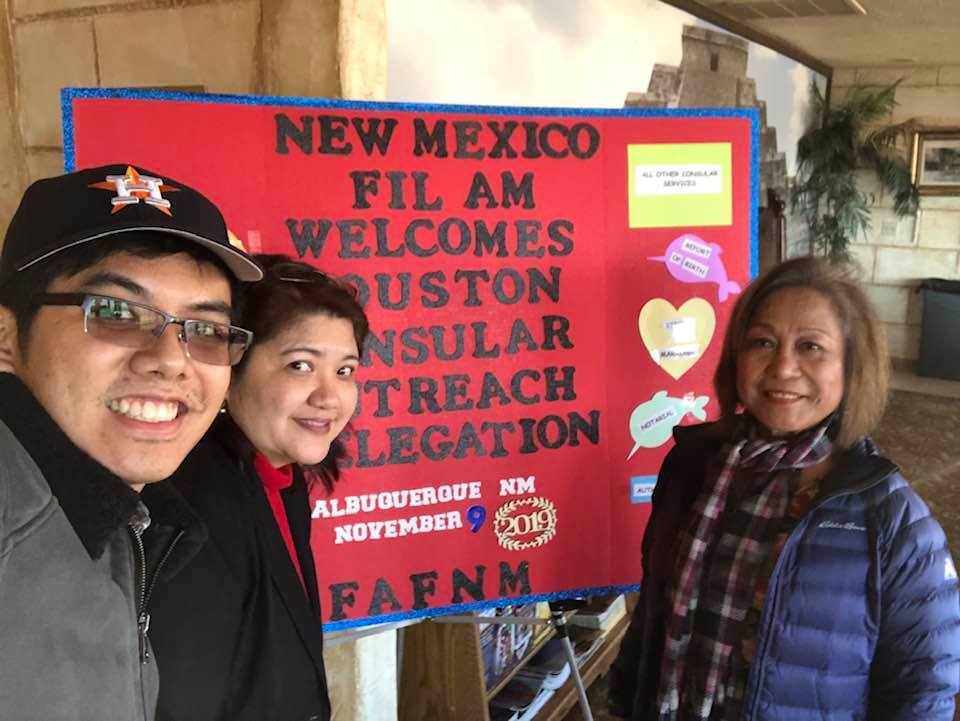 Nov. 9, Inn at Rio Rancho: The Philippine Consul General Staff in Houston assisted 224 Filipinos according to the Consul General report (see below). The Staff which was headed by Vice Consul Marco Lopez (left photo) had a one-day Consulate Outreach at the invitation of Gloria Kauz (in photo), president of Filipino American Foundation of NM (FAFNM). Other Consulate staff were Melinda Hernais (Admin), Edgardo Esteban, Ilisea Garcia-Sarion, Nadjefah A. Mangondaya and Jessie D. Franzela. We want to thank Gloria and FAFNM for helping Filipinos in NM and surrounding states (as far as Oklahoma) for saving a $400 round trip airfare (or a long drive) to Houston! Thanks to all the volunteers and to all for coming!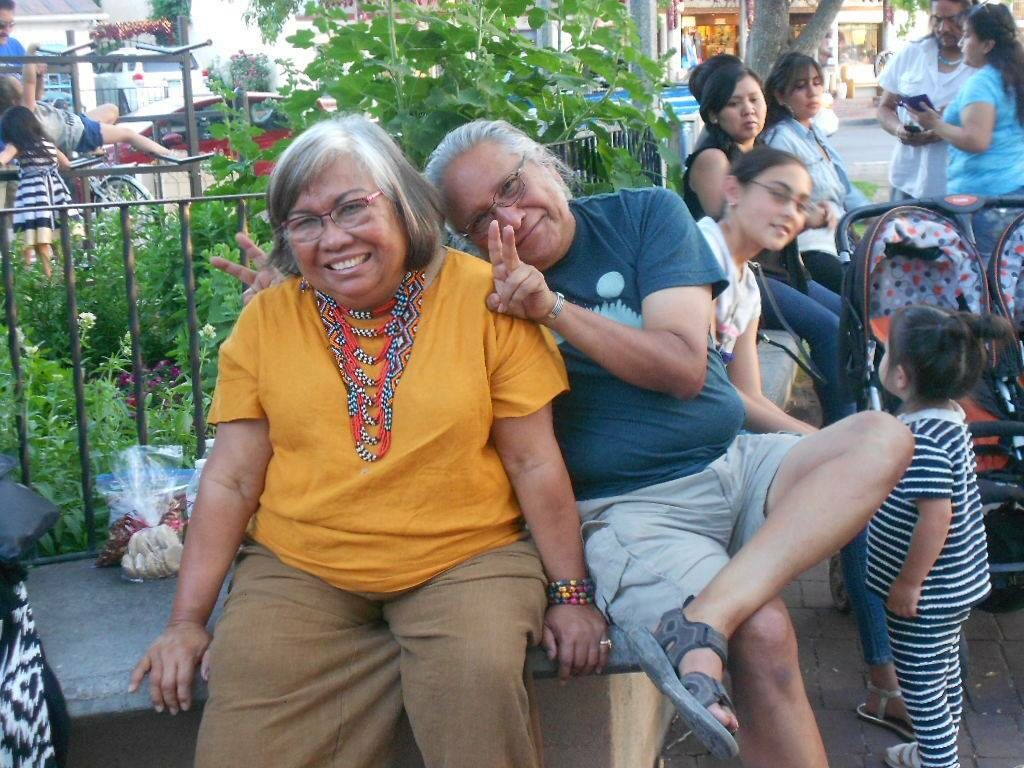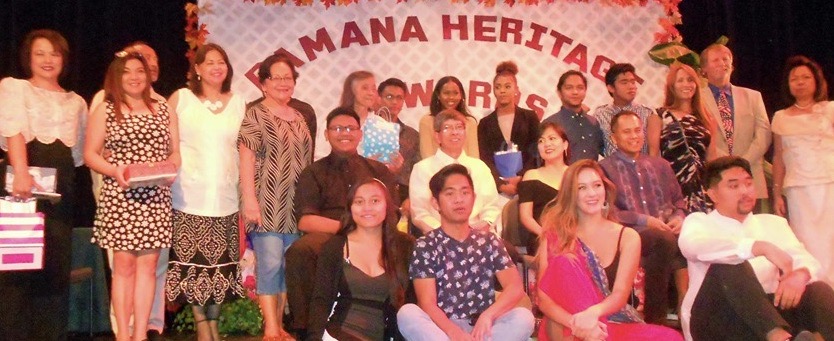 Aug. 22, Disaster Relief Concert by the Singing Boholano Priests directly from Bohol, Veterans Memorial Park. Sponsored by the Filipino American Community Council.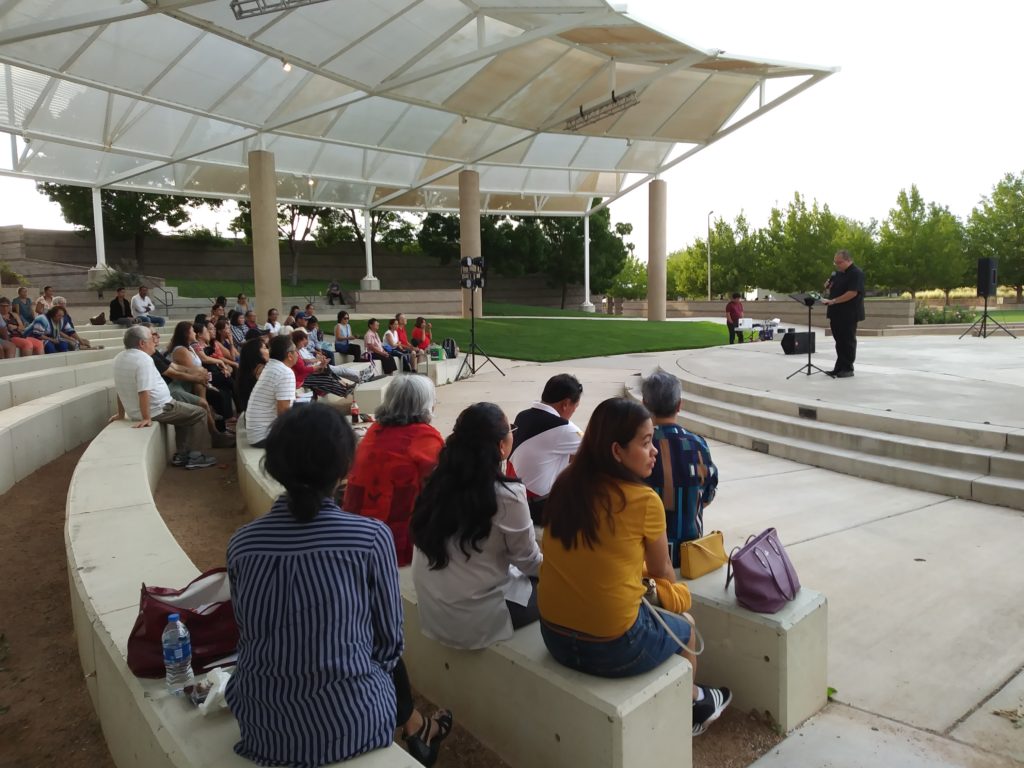 June 8, FAFNM Independence Day, Haynes Park, Rio Rancho.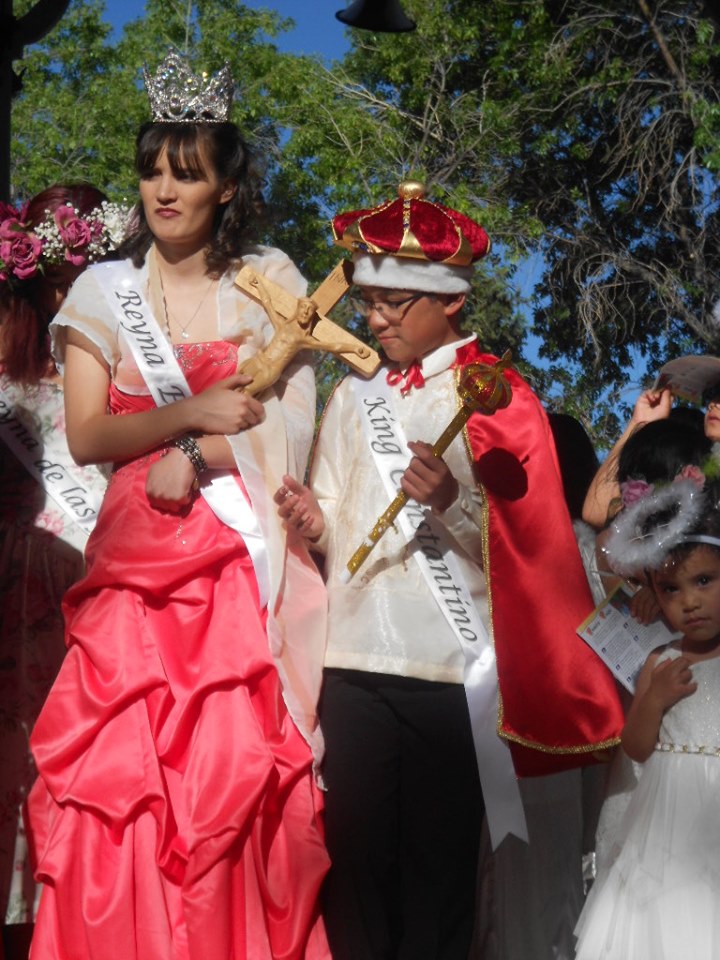 May 18, Annual Santacruzan at the Old Town Plaza. See Santacruzan page.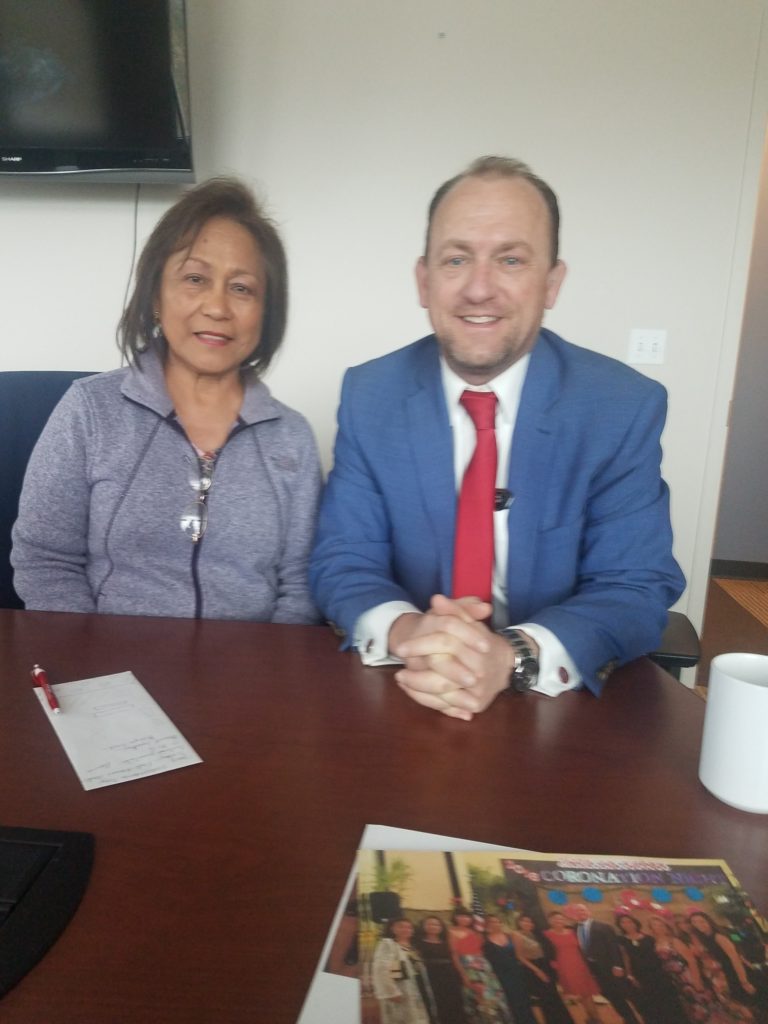 April 13, Remembering the Fall of Bataan at Bataan Park, sponsored by FAFNM. Veterans and families, Filipino community had a picnic/potluck in honor of the Bataan veterans. Albuquerque Mayor Tim Keller came.
April 9, Leah Salonga (Miss Saigon, Les Miserables) performed at Popejoy. Watch video of Lea and Peter, a volunteer from the audience. Thanks to Bamba (Elvie) for this clip: The Whole New World.
Jan 26, DEATH: Allan Sebastian (Jojo), son of former Fil-Am Assn. of NM (now Filipino American Association. of NM, now called Foundation) President, Connie Perkins passed away. His remains were taken to the Philippines. Thanks to Myrna Samson for hosting the rosary at her residence.